She didn't play to win, she played to observe. Foil flaked off with the scratch of a penny.
Binders, made for Yu-Gi-Oh cards or other games of little consequence: 7, 7-11-21, 10x the Luck, $75,000 in Hamiltons, $500,000 in Grants, $1,000,000 frenzy, $2,500 a week for life, Double Triple Cashword, Gold Castle, Golf Fish, Ice Bank, I LOVE NY, Jackpot Party, Money Vault, Monopoly Millionaires' Club, New York Poker, Super $777,777, Queen of Green, Wheel of Fortune, Wild Cash, Win For Life 1124. Platitudes can be incisive. "A new adventure is just a scratch away" - Scientific Games.
She sat next to a window and began to type.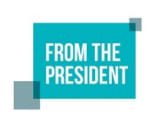 The lottery industry is one-of- a-kind. You would never expect competitors to share information: Google wouldn't whisper with Facebook, for example. But we have no trade secrets. Why? Our industry is self-contained, operating within itself. We have no competition. We attend each other's Christmas parties.
Though we don't play, the nature of the scratch-off lotto ticket is not lost on us. Fate, predestination, etc, it all lies underneath the silver foil. You may remember seeing my husband at the Palm Springs conference last February, stealthily canoodling with a Hoosier Lottery advertising specialist. I don't blame him. Modern offices are sexual environments.
A new advertising strategy for Q3 is in development: making those ICU monitors into video slot machines.
Addicts are being dealt with by our Board.
We dedicated this issue to the late Arch Gleason. At the time of his death he was in the process of designing a platform to offer centralized management across multiple game platforms.
People rarely find you boring when they win, and maybe my husband will win one day. Living with him is like watching a monster truck from a distance through a pair of binoculars, you know?
Myth #1: The odds of being struck by lightning are better than the odds of winning the lottery.
Fact: Desire is a productive force. I desired to share a brunch omelet with my husband and would you look at that, it came to us, two eggs goat cheese green peppers cherry tomatoes. In the United States lightning strikes around 25 million times a year, and you're far more likely to get struck by the Powerball jackpot. Lotto is a controlled risk, like when my doctor pierced my bellybutton. Ooh, the winning number is 13.
Myth #2: Lottery is a form of taxation.
Fact: A tax is a compulsory payment to support government. Citizens have no option in contributing to state revenue with mandated levies and other tariffs. In fact, they may go to jail if they don't pay. The lottery is simply a form of entertainment that happens to help the state and you can stop playing anytime you want, baby.
As a child at day camp she would typically forgo kickball, allowing ants to march on her arms. It wasn't because she hated kickball -- no, she appreciated a good coordinated effort -- but because she hated humiliation. Making herself into an ant respite was more dignified. This would later be mirrored by her aversion to social gambling, instead opting for more solitary forms.
A babysitter is watching over her assignment, but she keeps noticing a large clown statue in the corner of the living room. She tries to ignore the creepy statue but she finds it difficult. The phone rings and it's a call from the dad, asking how the night is going. Good, she replies, the baby is fine, and that's a really interesting clown statue you've got in the living room. A beat. That's no clown statue, that's my wife!